About Phoenix Global Academy (PGA)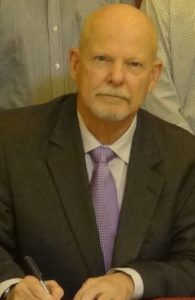 Phoenix Global Academy (PGA) was established in 2015 by experienced business leaders, managers, and sales professionals to provide developing and established business leaders, managers, sales professionals, and line staff with truly practical education and training in key areas essential to their success and the success of the companies for whom they work.
The distinguishing characteristic of PGA is a commitment to experiential learning at a practical and immediately applicable level. There is a place for extensive theory related to leadership, management, and sales. However, PGA is committed to providing leaders, managers, sales professionals, and line staff with practical strategies and tactics, backed by equally practical application tools, to improve personal professional performance and to excel in their duties, roles and responsibilities immediately following participation in our education and training modules.
We are practical, action-centered, results-oriented trainers.
To accomplish this mission, PGA maintains a cadre of experienced leaders, managers, and sales professionals who are also PGA trainers. PGA trainers develop practical educational and training modules based on their body of personal experience, the aggregated experience of our total Trainers Team, and the broader network of professionals with whom they have worked, directly or indirectly, across their professional careers
What We Sell
PGA focuses its products and services in the areas of:
Leadership
Management
Sales
Organizational Development and Improvement
Product and Service Lines Include:
On-Site Training and Development
Large Group Trainings
Seminars (General)
Seminars (Custom Design)
On-Line Education and Training
Video Library
Executive Coaching
Organizational Development Consultation
Process Improvement Consultation
Business Development Consultation
Organizational Re-engineering Consultation
PGA uses a systems and processes model based on the Five Core Management Systems inherent to all organizations. All PGA AC and AT are oriented to this Model. These systems are:
Customer:
Systems One – Product & Service Delivery
System Two – Human Resources Management
System Three – Support Services Management
System Four – Administrative Management System
System Five – Financial Management System
In virtually all work done with companies, PGA Consultants (any of whom can be an Associate Trainer) use the following assessment protocol:
Situation As Is – SWOT Systems Assessment
Situation As It Should Be – Desired Future Condition of Systems
Action Plan Development – GAP Analysis & Response
Action Implementation & Monitoring – Project Management and Facilitation
Project Summation and Closure – PGA provides Closure Status Report
Follow-up and Review – PGA follows up as requested by the customer
PGA provides an Organizational Development, Improvement and Reinvention product called Strategic Conversation. This product is provided only by PGA principals and AC who have been trained in the application of the Ten Step Process.
Who We Sell To
PGA markets it products and services within the United States (locally, regionally and nationally). It does so through its owned offices, through closely supported franchises and through selected affiliations. It also provides products and services internationally through franchises and affiliations. Some international franchises may be owned and operated by owners and Board members of the parent PGA in the United States.ent